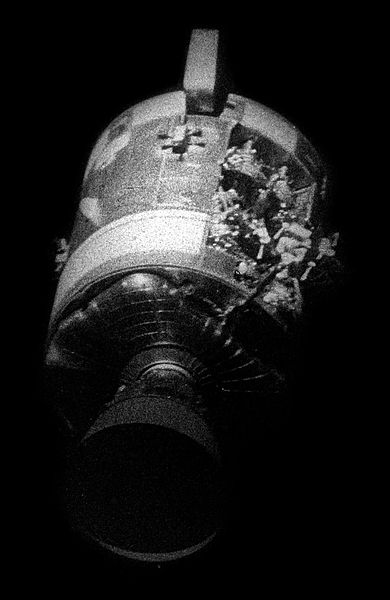 View of the crippled Service Module after separation.
April 13
1970 - "Houston, we've had a problem." The words of astronaut Jack Swigert to Mission Control in Houston after Apollo 13's oxygen tank number two in the service module exploded. After consulting with Mission Control, Swigert, commander Jim Lovell, and lunar module pilot Fred Haise, Jr., moved into the lunar module, which remained undamaged. The flight continued to and around the Moon and then back to Earth. The whole world watched as the ground crew and spacecraft crew overcame the obstacles and returned the astronauts to Earth unharmed. Mission duration 5 days, 22 hours, and 54 minutes.



1941 - Death of Annie Jump Cannon notable for devising the stellar classification and who received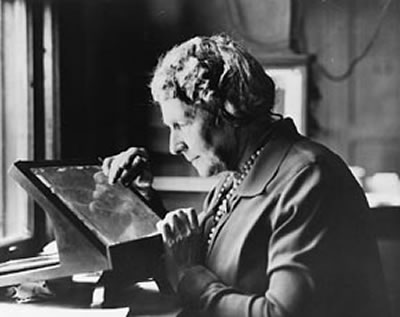 numerous awards during her lifetime, including honorary membership in the Royal Astronomical Society in 1914 and an honorary doctorate from the University of Oxford in 1925. In 1931 the National Academy of Sciences awarded her the Draper Gold Medal. She was also the first woman officer of the American Astronomical Society.