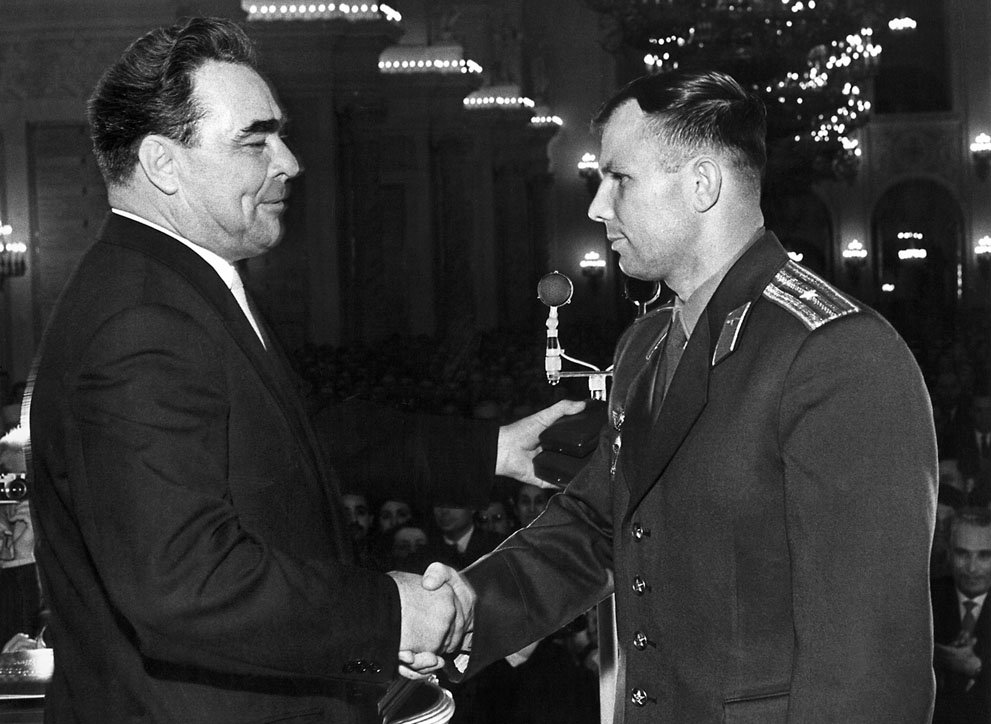 Yuri Gagarin (right), shakes hand with Leonid Ilich Brezhnev, Leader of the Soviet Union.
April 15
1999 - Launch of Landsat 7 for NASA and the U.S. Geological Survey aboard a Boeing Delta II rocket from NASA's Space Launch Complex 2 at Vandenberg Air Force Base.

1961 - Yuri Gagarin, first human in space, is awarded the Order of Lenin.

1800 - James Ross discovers North Magnetic Pole.

1793 - Friedrich Georg Wilhelm von Struve born in Altona, Denmark. [now in Germany] Struve founded the modern study of binary stars. He died Nov. 23, 1864, St. Petersburg, Russia.

1452- Happy Birthday, Leonardo da Vinci born in the Republic of Florence. Died at age 67 in Amboise, Kingdom of France.

Happy Birthday Struve, 19th century double star astronomer
Da Vinci's flying machine