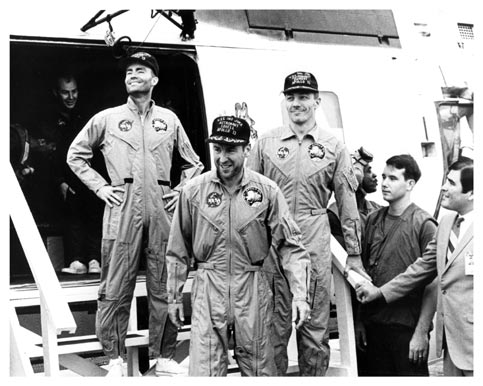 Apollo 13 crew aboard USS Iwo Jima after splashdown.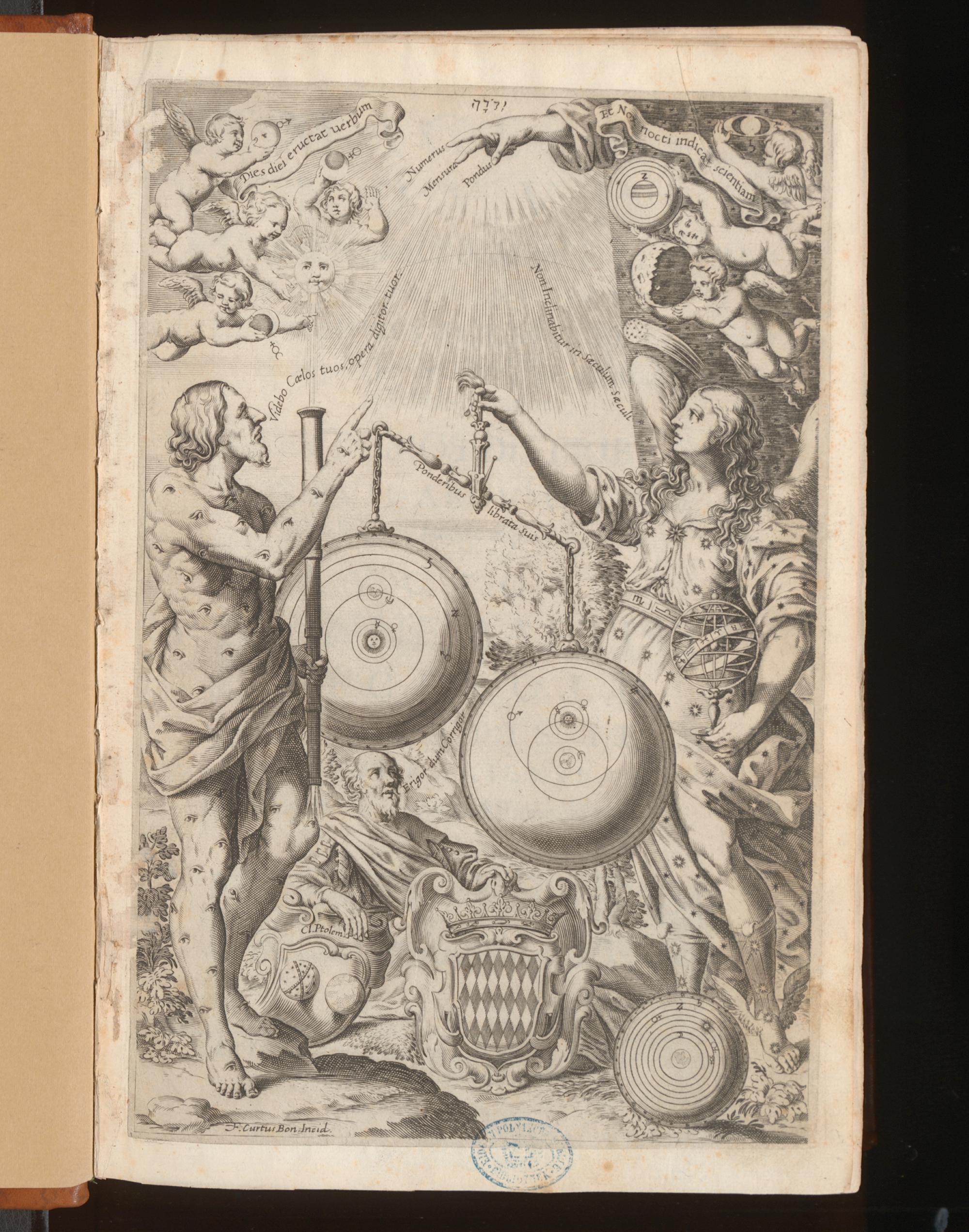 Frontispiece of Riccioli's 1651
New Almagest.
April 17

1998 - Dafydd (Dave) Rhys Williams (M.D.) goes to space as Mission Specialist 3 aboard STS-90 Neurolab. During the 16-day Spacelab flight the seven person crew aboard Space Shuttle Columbia served as both experiment subjects and operators for 26 individual life science experiments focusing on the effects of microgravity on the brain and nervous system. The STS-90 flight orbited the Earth 256 times, covered 6.3 million miles, and logged him over 381 hours in space. Dave Williams was born in Saskatoon, Saskatchewan.

1970 - Apollo 13 spacecraft, after a harrowing mission, returns to Earth safely.

1967 - Surveyor 3 Launch at 07:05:00 UTC. This was the second spacecraft in the Surveyor series to achieve a soft landing on the Moon.

1598- Birthday of of Giovanni Battista Riccioli who is known for, among other things, introducing the current scheme of lunar nomenclature.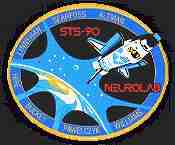 STS-90 Mission Patch
Dave Williams
A Canadian Superstar