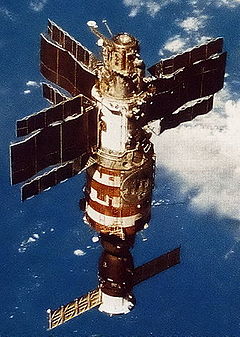 Salyut 7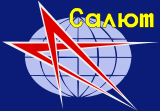 Salyut Patch
April 19

2001 - 2:41 p.m. EDT, Launch of STS-100 - Installation of CanadaArm 2 (Mobile Servicing System, MSS) to the International Space Station.
Kent V. Rominger,Mission Commander; Jeffrey S. Ashby, Pilot; Chris A. Hadfield , (Canada) Mission Specialist; Scott E. Parazynski, Mission Specialist; John L. Phillips, Mission Specialist; Umberto Guidoni,Mission Specialist; Yuri Valentinovich Lonchakov, Mission Specialist.
Mission Objective: Mount the 57-foot-long Canadarm2 on the Destiny Laboratory for future station assembly work.

1982 - Salyut 7, Russian Space Station with a crew of five arrives in orbit.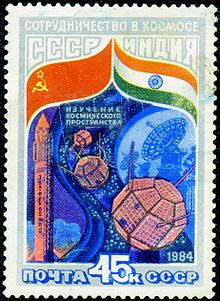 1975 - India's first satellite, Aryabhata, is launched by the Soviet Union from Kapustin Yar.

1971 - Launch of Salyut 1, the first space station.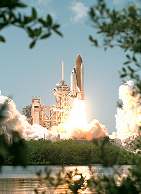 STS-100 launch

STS-100 Mission Patch