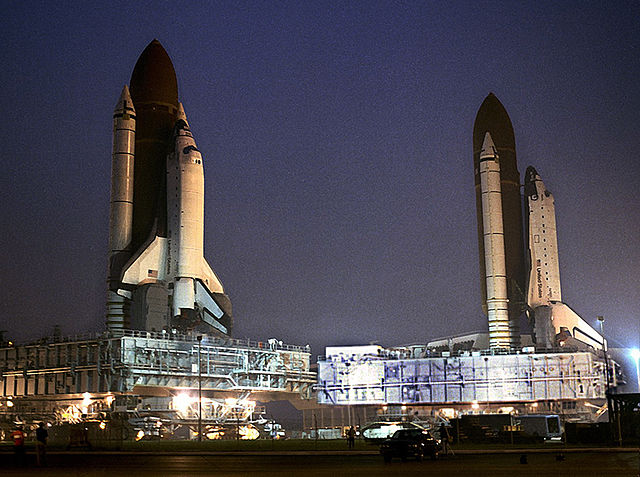 August 9
1990 - Atlantis waits outside of the VAB (Vehicle Asssembly Building) as Columbia heads out to the launch pad.

2005 - STS-114 returns to Earth at Edwards Air Force Base in California, completing the first shuttle mission since the Columbia Shuttle Disaster. Commander: Eileen Collins.

2000 - Robotic Progress Module, filled with fuel and supplies, arrives at International Space Station for the first time.

1976 - Luna 24 launched from Baikonur Cosmodrome. This was the last of the unmanned Luna spacecraft series and the third mission to return samples from the Moon. The return capsule landed back on Earth August 22.

1973 - Mars 7 (USSR) launched. On March 6, 1974 the orbiter/lander failed to go into Mars orbit. The lander missed the planet. Carrier and lander now in solar orbit.