September 18
2000
-
Report
of the UK Task Force on
Near Earth Objects
released. The Task Force was chaired by Dr Harry Atkinson, formerly of the Science and Engineering Research Council (SERC) and past Chairman of the
European Space Agency
's Council. Sir Crispin Tickell, British diplomat, and Professor David Williams, immediate past President of the
Royal Astronomical Society
, completed the team. The report covered made 14 recommendations which include the British role in a greater international effort, improvement in the ability to detect incoming objects, an assessment of risks, measures to mitigate any future impacts, and new national and international arrangements to cope with the many issues that are raised. The report is also a comprehensive review of current knowledge.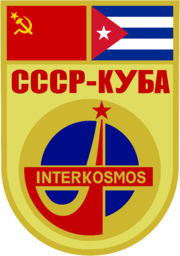 1999
-
Deep Space 1
, End Of Primary Mission
1995
- Landing of
STS-69
at 11:38 GMT.
1991
- Landing of
STS-48
at 07:38 GMT.
1980
–
Soyuz 38
carries two cosmonauts (including one Cuban) to Salyut 6 space station.
1977
-
Voyager 1
snaps
the first-ever image of the Earth AND Moon together.
1959
-
Vanguard 3
was a scientific satellite that was launched into Earth orbit by a Vanguard rocket. It's objective was to measure the Earth's magnetic field, x-ray radiation and the micrometeoroid environment.
Birthdays
1908
–
Victor Ambartsumian
, Georgian-Armenian astrophysicist, astronomer, and academic (d. 1996)
1932
–
Nikolay Rukavishnikov
, Russian physicist and astronaut (d. 2002)
1944
–
Charles L. Veach
, American colonel, pilot, and astronaut (d. 1995)
1954
–
Takao Doi
, Japanese engineer and astronaut