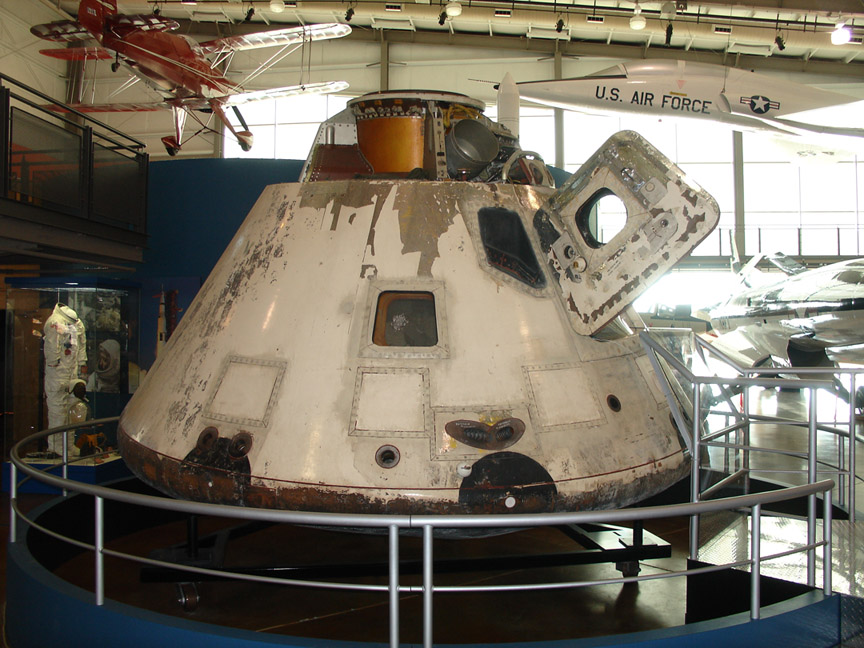 Apollo 7 capsule on display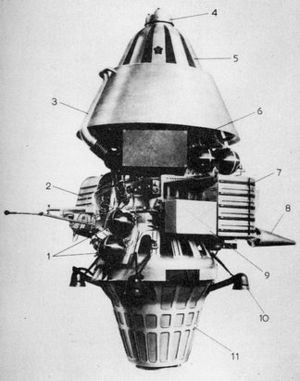 Luna 12
October 22
1999 - Asteroid 11066 Sigurd (1992 CC1) Closest Approach To Earth (0.511 AU)

1998 - Asteroid named for journalist John Holliman. The asteroid, discovered by JPL astronomer Eleanor F. Helin on April 30, 1989 at the Palomar Observatory, was renamed 6711 Holliman in honour of the CNN journalist who brought his enthusiasm and love of space adventure to the general public but was killed in a car crash on September 12, 1998.

1975 - Venera 9 sends back the first photos from Venus's surface.




1968 - After orbiting the Earth 163 times Apollo 7 splashes down in the Atlantic Ocean.

1966 - The Soviet Union launches Luna 12.

1905 - Karl Jansky's birthday, American physicist and electrical engineer, who discovered extraterrestrial radio waves (at 20.5 MHz) in the course of investigating noise sources at Bell Labs in 1931-32.

2136 BC - The first recorded total solar eclipse is witnessed by Chinese astronomers. The Emperor Zhong Kang supposedly beheaded these two astronomers, Hsi and Ho, who failed to predict the eclipse.