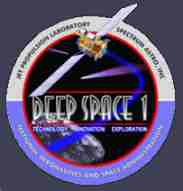 Deep Space 1
launches test technologies
October 24
1998 - Deep Space 1 successfully launched from Cape Canaveral, the first of the New Millennium Program missions. 12 advanced technologies to be tested in deep space.

1962 - Mars 1962A (USSR) Failed to leave Earth orbit.

1851 - William Lassell discovers Uranus's moons Ariel and Umbriel.

1601 - Death of Tycho Brahe, Danish Astronomer, who challenged the Aristolian belief that the celestial realm was unchanging by measuring a supernova of 1572.