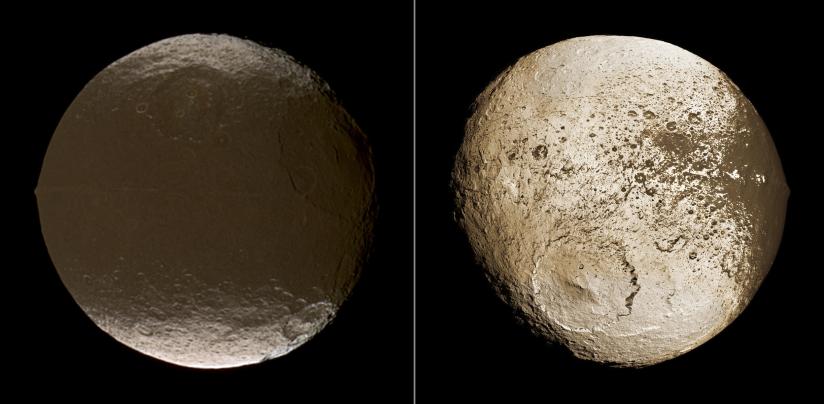 Images of Saturn's moon Iapetus taken from
Cassini spacecraft.
October 25
1935 - Birthday, Rusty Schweickart, American Astronaut who was the Lunar Module pilot on Apollo 9.

1877 -Birthday, Henry Norris Russell, American pioneer in establishing the modern field of astrophysics. The namesake for the American Astronomical Society's highest award (for a lifetime contribution to the field), Russell is the "R" in "H-R diagram", which he first used in a 1914 paper. (Ejnar Hertzsprung, see above, is the "H".) He died in 1957.

1671 - Giovanni Cassini discovers Saturn's moon Iapetus.