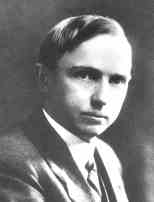 Harlow Shapley
(1885 - 1972)
November 2
2000 - The first resident crew to the ISS docked with their Soyuz TM-31 spacecraft.

1971 -

Canada's Dr. Gerhard Herzberg receives the Nobel Prize for his work in molecular spectroscopy.

1917 - First light for the Mt. Wilson 100" telescope.

1885 - Harlow Shapley's birthday, American pioneer in determining distances to stars, clusters, and the center of the Milky Way. He boldly and correctly proclaimed that the globulars outline the Galaxy, and that the Galaxy is far larger than was generally believed and centered thousands of light years away in the direction of Sagittarius. He was Harvard College Observatory director for many years.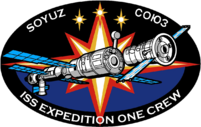 ISS Expedition 1 Mission Patch