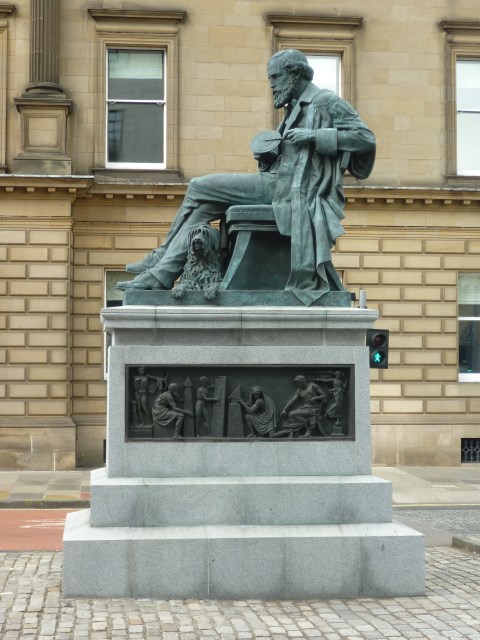 James Maxwell statue in Edinburgh.
November 5
2007 – China's first lunar satellite, Chang'e 1 goes into orbit around the Moon.

1964 - Mariner 3 (USA) Mars Flyby Mission but the shroud encasing the spacecraft atop its rocket did not open. It is now derelict in solar orbit.

1831 - Birthday, James Clerk Maxwell, English pioneer theoretician in electromagnetism and the nature of light.