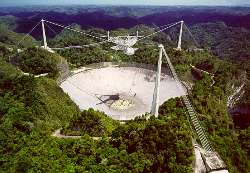 Arecibo - Radio from the Stars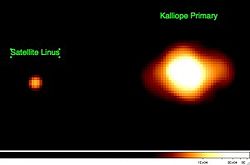 Kalliope and it's satellite Linus as seen by
the W.M. Keck II
telescope in 2010
November 16
1974 - The new surface of the giant 1000-foot radio telescope at Arecibo, Puerto Rico is dedicated by sending a brief message in the direction of the globular cluster M13.

1973 - Skylab 4 is launched with a crew of three astronauts from Cape Canaveral, Florida for an 84-day mission.

1965 - Venera 3 (USSR) launched. Venus atmospheric probe mission. Communications failed just before atmosphere entry. It crashed on Venus.

1852 - The English astronomer John Russell Hind discovers the asteroid 22 Kalliope.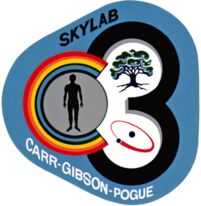 Although the mission call sign is Skylab 4, mis-communication about the numbering resulted in the mission emblems reading Skylab I, Skylab II, and Skylab 3 respectively.