December 1
1984
- NASA conducts the
Controlled Impaction Demonstraton
, also known as the Crash in the Desert.) A remote controlled Boeing 720 was intentionally crashed in order to improve occupant crash survivability.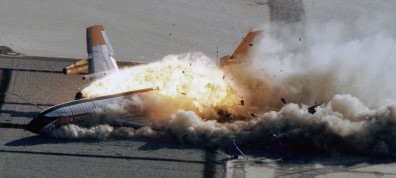 1960
- Space dogs Pchyolka (Little Bee) and Mushka (Little Fly) were launched aboard Korabl-Sputnik-3, also known as
Sputnik 6
. The spacecraft spent a day in orbit but when the retrofire was not configured correctly the capsule, and it's
canine space travelers
, reentered the atmosphere too steeply and was destroyed.